ULL + Black Horse Society (NL) @ Rock Classic - 29/11/2014 - 21h00 : Entrée gratuite !

ÜLL is a Belgian Stoner Band. - https://soundcloud.com/ullband

Felix Guilbaud, Hyou Diep, Luciano Mengucci and Andreas Miranda. 4 sound engineers get together to create psychedelic landscapes and heavy rhythmic sections. With our newest addition, Jeremy on rhythm guitar and vocals the mix can't go wrong.

The project ULL was born shortly after my old band split up ( Blood On Your Moustache (BOYM) ), because every song I wanted to write for them turned out to be "too slow" or "too stoner rock". So I decided I would start my own band, I started a formation with two youngsters and we called it "Drop The Drone". It lasted maybe two rehearsals but it was ok, I just kept writing songs, and when I came back to Brussels I called up my musician buddies and formed a trio with Andreas Miranda and Félix Guilbaud. That's when things started cooking, I knew Felix was going to kick ass on bass and I knew Andreas had a deep knowledge about the Stoner and doom scene, we started playing my songs, adding parts, improvising, and it all flowed naturally, we even recruited another guitar player (Hyou). Sadly Andreas had to move to Berlin so we called up Jeremy, a friend of ours who was playing with Felix in another band and we told him we need ed a singer and a guitar player. He said : I'm in. So that's how we came to be.

------

Black Horse Society formed in early 2013 in the port city of Rotterdam, The Netherlands. The roots of this brand-new indieband started in "Coolhaven", an area nestled between the hectic rhythms of the modern city and the more peaceful, sedate Maas area. This contrast is reflected in the sound and feeling of the debut EP, "Columbo" – whether in de pulsing beats of the title song, or the atmospheric, epic Eyes On The Prize – to the intoxicating sadness of Art Collector, which marks the high-point of this strong debut-EP.

Singer/guitarist Reinier Gerritsen: "Black Horse Society's music is tied to the city where we live, that's true. The songs jump between epic and small, but the overall sound remains unmistakably big and full. A lot of our music is created spontaneously- there's never a concrete plan. That creative moment, the excitement and the feeling that something new is being created, that's what drives us."

The seeds of the "Columbo" EP were planted in late 2014 at RTV Rijnmond, the local Rotterdam TV station. By invitation of the popular programme Live At Lloyd (broadcast 2/9/2014), five songs were recorded in the Rijnmond studios under the watchful eye of producer Reinier Rietveld (De Staat, Kane, The Kik). With Rietveld behind the controls, the recordings were further tweaked in the 2x2 Studios, then finished and mixed for an EP-release via RVP Records. The label had already noticed Black Horse Society in the summer of 2014 and were impressed enough to sign them up quickly. The EP will be released in early 2015.

Gerritsen: "For the radioshow Live at Lloyd, we worked really hard on our live set, with gigs all over the Benelux. During that time, our sound got much tighter and you can definitely hear that on the EP."

Black Horse Society's songs have the influences of bands such as The Cure, Arctic Monkeys, Radiohead, My Bloody Valentine and The Boxer Rebellion.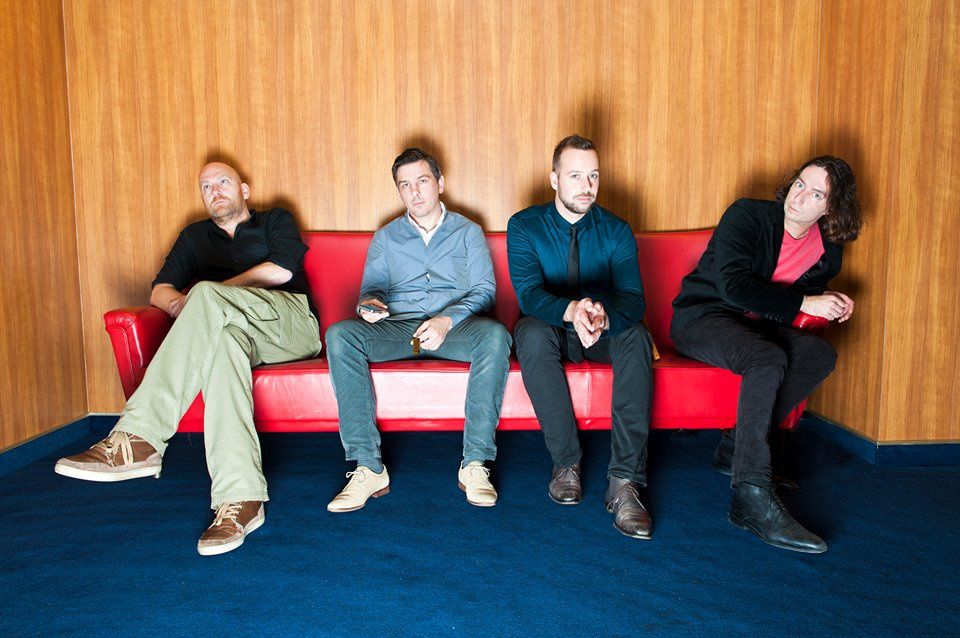 ULL + Black Horse Society (NL) @ Rock Classic - 29/11/2014 - 21h00 : Entrée gratuite ! | Facebook
ULL + Black Horse Society (NL) @ Rock Classic - 29/11/2014 - 21h00 : Entrée gratuite ! | Facebook